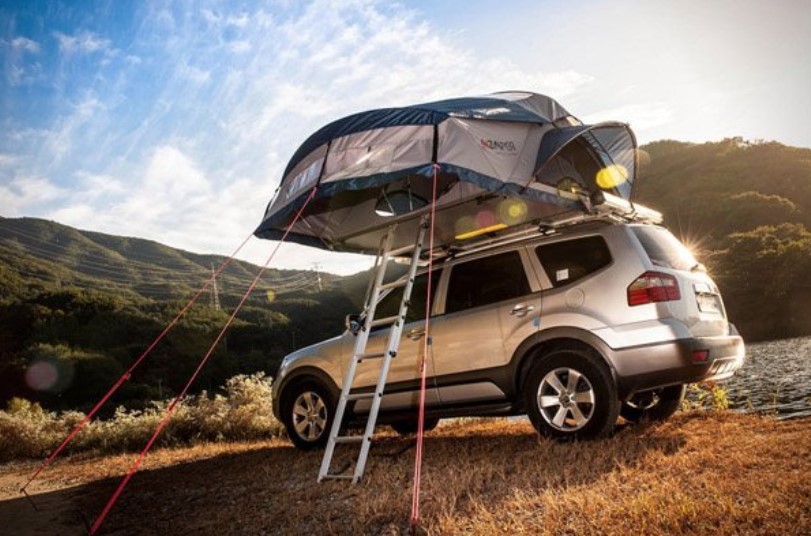 Traveling on the open road is a dream for many, but the cost of staying in hotels can add up even if you opt for those cheap motels. Save money by converting your car or van into a low-cost camper. Here are some tips.
Make a Small Bed
A comfortable bed is crucial when you're traveling. If you don't sleep well, your trek will be a miserable one. Fortunately, in even the most compact cars, the passenger seat can be folded flat so that most people can stretch out in the back to sleep. Invest in a single-sized foam mattress and cover it with a mattress pad and sheets for a cozy bed.
If you have room, purchase a cot with legs tall enough to fit drawers underneath. Install a rigid caster wheel on each corner of the drawers so that they can be pulled out easily. You can use the drawers to store clothing and other important items.
Travel Light
If you're planning on keeping a bed in your car, you'll need to travel light. Pack clothing you don't mind wearing every day. Take only a minimal amount of clothing and choose items that can easily be mixed and matched. There are usually laundromats in every town, so you won't need an extensive wardrobe.
Buy a Camper Fridge
Eating out is not only expensive but also not healthy. A camper fridge is a little on the pricey side, but you'll save money in the long run if you invest in one. Most camper fridges can be run off your car battery or by plugging in a solar panel and generator. You won't be able to carry a lot of food in your fridge, but you can definitely keep sandwich meat and other items cool.
Bring a Tent
It may seem strange to carry a tent if you plan on sleeping in your car, but it can provide you with additional living space while you're on the road. Whenever you stop, set it up and store your extra items there, or use it as a portable office or reading area.
Include a Portable Kitchen
Think about bringing along a folding camping kitchen. It will make preparing meals and then cleaning up afterward easier. Camp kitchens are designed to be folded to fit into small spaces, but if it takes up too much room, invest in a portable table instead. Don't forget to include a folding chair as well.
Related Posts