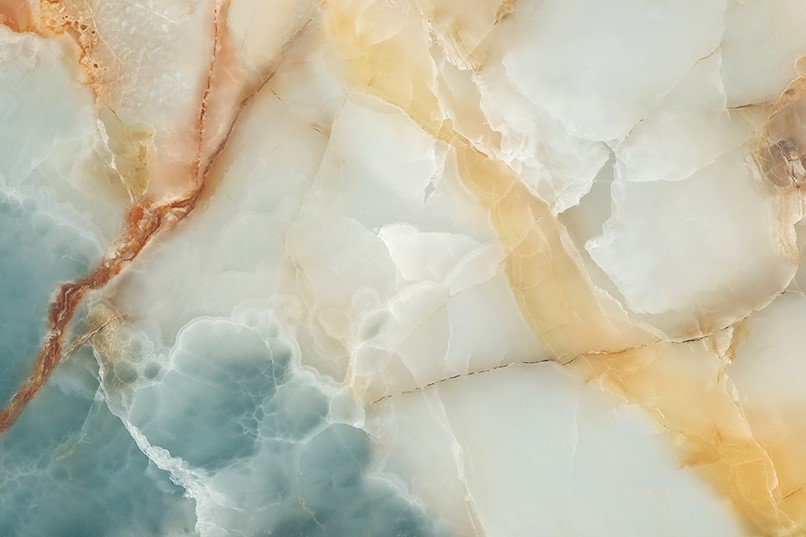 This year's edition of Salone Internazionale del Mobile was really special for Bellavista Collection. The Italian luxury furniture pieces from this brand, showcased during the event, were united under the general idea of Celebration of Nature's Beauty.
In actual fact, unveiling the natural beauty of materials has always been a characteristic feature of Bellavista's design. Fine woods, metals, glass, fabrics, upholstery and belting leather, natural stone… Each of these materials, selected for Bellavista's items, reveals all the beauty of its own.
Let's take a look at the natural stone, especially since Bellavista is soon going to take part in a cultural section of MARMOMAC – a reputable trade event, devoted to the processing and use of stone. The exhibition will be held in Verona, Italy, between September 27 and 30.
At MARMOMAC itself, exhibitors will display the latest technologies, tools, machines, and special chemicals used in stone processing. In other words, here you'll see what turns a rock, just excavated from the earth, into a variety of beautiful and useful things. Some of them will be showcased at BRAND&STONE – a special section of the fair, where well-known brands exhibit items made of stone. So, if you happen to be in Verona at the end of September, visiting the Italian Stone Theatre where Brand&Stone will take place, will bring you a great experience.
Bellavista Collection brand has prepared a number of excellent newly designed items to present at this event. The mini-collection of showpieces named I PREZIOSI (Italian for 'precious') will surely impress the visitors, and so will the dining table named MICHELANGELO. Its top is made of Carrara marble – the favorite material of Michelangelo Buonarroti, the brilliant sculptor from the High Renaissance.
Designed by Attilio Zanni, Bellavista's chief designer and the co-founder of the brand, the MICHELANGELO dining table was manufactured jointly with ARTEMARMI – the Italian marble processing firm.
However, marble isn't the only stone Bellavista deals with. The brand has several items with details made of white onyx. Probably, the most impressive one is ONIX, which will also be displayed at the upcoming event.
Just take a look at this pedestal – isn't it wonderful? Its top is made of backlit white onyx, which rests on a polished brass base. Backlighting with LED lights helps to reveal the irresistible charm of onyx – an amazing semi-precious stone admired all over the world.
Why Onyx is Special
Did you know that onyx was believed to be a divine stone in the past?
It takes its name from "onux", the Greek word meaning "a fingernail" or "a claw". According to Ancient Greek and Roman mythology, Cupid (or Amores), the winged messenger of the Ancient Greek gods, one day shot arrows from his bow and cut the fingernails of his mother Venus, the goddess of love. The nails fell from Mount Olympus into the Indus sacred river and metamorphosed into Onyx.
Different peoples had – or still have – lots of superstitions related to this stone.
The Ancient Assyrians believed onyx to be good for vision and the respiratory system, so they used various types of this mineral to make mosaics and decorative panels.
In Mesopotamia onyx was a symbol of grief, so tombs of noblemen and heads of the state were lined with it.
The Ancient Chinese tried to avoid this stone: they believed it to bring misfortune. Finding white onyx was an especially bad omen, bringing a mortal danger to the finder.
The native Americans also disliked onyx; they called it "tears of a mountain spirit" and tried not to come close to the places where this stone came to the surface.
In Yemen, people feared only one kind of onyx – the black one, which was associated with the "eyes of the deceased".
In India, on the contrary, this stone symbolized joy and fun. People made amulets and jewelry out of white onyx, believing that it helped to avoid quarrels and squabbles.
Some peoples in Africa even used pieces of white onyx as currency; its value depended on each stone's color, shape, and vein pattern.
Magical properties have been attributed to onyx for centuries. In the Middle Ages, white onyx, crushed into powder, was recommended for bowel problems and deafness. Pregnant women put this stone at the head of their beds to increase the chance of a problem-free delivery.
For some people, onyx still symbolizes purity, lightness, and well-being. It is even believed that onyx protects its owner from unwanted encounters. There is a superstition that people who carry a piece of white onyx in their pockets, become "invisible" to all ill-wishers.
Bellavista's Pedestals: The Remarkable Five
Although Bellavista Collection specializes mostly in producing Italian luxury furniture, it offers lots of other wonderful items, including pedestals for artwork. You can find them in the HOME DÉCOR product category of the brand's online catalog. Open this category, and you'll see three sub-categories inside; one of them is named BELLAVISTA DETAILS.
The first three pieces you'll see there will be ARTE 1, ARTE 2, and BATISTA PEDESTAL.
Scroll the page down a little, and you'll find two more: NARCISO and PEDESTAL ONIX (yes, it's already present on the brand's website and you can well order it!)
Either of these lovely pedestals can serve as a good example of how masterfully the natural beauty of material could be unveiled, thanks to the designer's talent. Attilio Zanni, who created all these beautiful items, has managed to show all the attractiveness of marble (ARTE 2), white onyx (ONIX and ARTE 2), wood (NARCISO, ARTE 1, ARTE 2), not to mention brass with a variety of grand-looking finishes (all five).
Bellavista's pedestals are extremely diverse, yet equally eye-pleasing. Any of them will not only turn attention to the piece of art you'll place onto it but also add zest to your room making it look truly exclusive. And by the way, if you have nothing to place onto a pedestal, in the same website section you can find lovely cast brass statuettes!
Related Posts