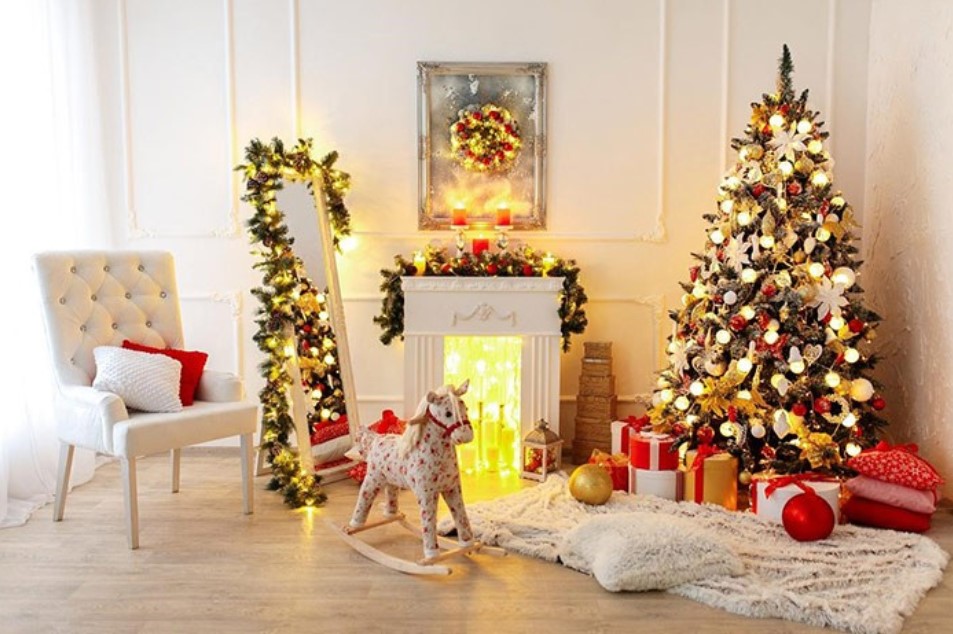 The holiday season is a magical time of the year, and Christmas is the perfect occasion to gather with family and friends, exchange gifts, and enjoy delicious meals. However, the ambiance of the holiday season is incomplete without the perfect home Christmas decor. The twinkling lights, glittering ornaments, and cozy ambiance create a warm and welcoming atmosphere that brings joy to everyone's heart. 
Here are some creative ideas for planning the perfect home Christmas decor:
Start with a theme
Choose a theme for your Christmas decor that reflects your style and complements your home's interior design. Some popular themes include rustic, vintage, Scandinavian, modern, and traditional.
Deck the halls
Don't forget to decorate your home's exterior, including the front door, porch, and garden. Hang a wreath on the door, add lights and garlands to the porch railing, and place illuminated reindeer or a nativity scene in the yard.
Create a focal point
Choose a focal point in your home, such as a fireplace mantel, a staircase, or a large window, and decorate it with a statement piece, such as a large wreath, a beautiful arrangement of candles, or a collection of figurines.
Add lighting
String lights are an essential part of Christmas decor. Use them to outline the roofline, wrap them around trees and bushes in the yard, and drape them around the windows and doorways inside the house. You can also add candles, lanterns, and other types of lighting to create a cozy and warm atmosphere.
Dress up the tree
The Christmas tree is the centerpiece of your holiday decor, so make it special. Choose a color scheme that complements your home's decor and add ornaments, lights, and ribbons that fit the theme. You can also add a tree topper that reflects your style, such as a star, an angel, or a bow.
Decorate the table
Your holiday table setting can be as simple or elaborate as you want. Use a festive tablecloth, place settings, and napkins, and add a centerpiece such as a bouquet, a candle arrangement, or a vase of holiday greens.
Get creative with stockings
Hang stockings on the fireplace mantel or a staircase banister. You can personalize them with names, monograms, or fun designs. Fill them with small gifts and treats to surprise your loved ones.
Using unique Christmas decorations is a great way to add a personal touch to your holiday decor and make it stand out from the crowd. Here are some ideas for incorporating unique Christmas decorations into your home decor:
Handmade ornaments

: Create your ornaments using materials such as felt, paper, or clay. These handmade ornaments will add a personal touch to your tree and can be customized to match your theme or color scheme.

Non-traditional colors

: Consider using non-traditional colors for your Christmas decor, such as pastels, metallics, or black and white. These colors can add a modern twist to your holiday decor and make it stand out.

Unconventional tree toppers

: Instead of a traditional star or angel tree topper, consider using something unconventional such as a large bow, a ribbon, or a unique ornament. This will make your tree stand out and add a personal touch to your holiday decor.
Wrapping Up
Planning the perfect home Christmas decor requires creativity and attention to detail. By following these ideas, you can create a warm and inviting atmosphere that will make your holiday season memorable for years to come.
Related Posts